12 May 2016  – Institute of Political Science, University of Warsaw, 15.00-16.30
Prof. Hüseyin Bağcı (Department of International Relations, Middle East Technical University in Ankara, METU)
Title of the lecture: "Turkey-Syria-Russia Relations since the Arab Spring in the Framework of Regional and Global Developments"
Professor Bağcı started his lecture with discussing the global changes in the world and how the Turkish policy has become their part. Later he talked about the relations between Turkey and particular partners – including the USA and Russia. He raised the question of relations between Turkey and the EU, war in Syria and the refugee problem.
For more about Prof. Bağcı, see: http://ir.metu.edu.tr/node/112
21 May 2018  – Faculty of Political Science and International Studies, University of Warsaw, 13-15 PM
Seçkin Köstem, PhD (Department of International Relations, Bilkent University, Ankara)
Title of the lecture: "Turkish-Russian Relations"
The lecturer presented different dimensions of relations between Turkey and Russia, focusing on the 21st century. During the discussion there were questions about the activities of both countries in Syria as well as bilateral economic relations.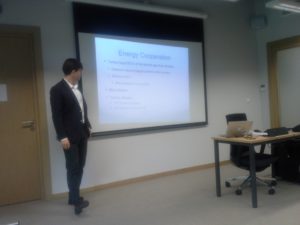 For more about the guest lecturer, see: http://ir.bilkent.edu.tr/?page_id=1264&nvaf_id=65&lang=en